Istanbul, Turkey Roads
Although I didn't dare drive in a car in Istanbul, I managed to take some photos (mostly from a tour bus).



The O-1 freeway at the Vatan St. exit.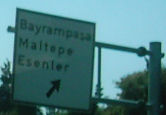 Slightly small pic of what I believe is the exit to Vatan St. from Savraklar St. or Ataturk Blvd.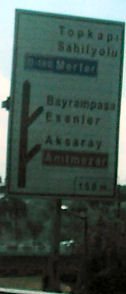 Nice European Style digram of exists from the O-1 freeway.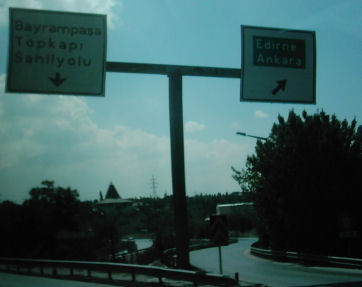 Vatan St. at the O-1 freeway.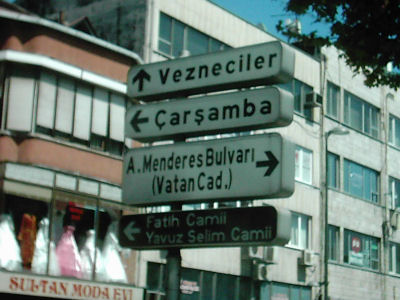 Vatan St. directional sign



O-1 freeway exit to the "historic" part of Istanbul (with the Hagia Sophia, Blue Mosque, etc.)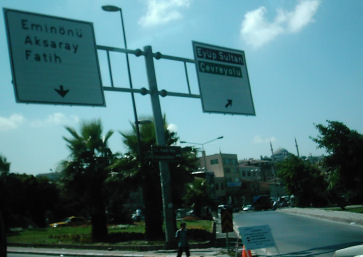 exit to the Cevreyolu freeway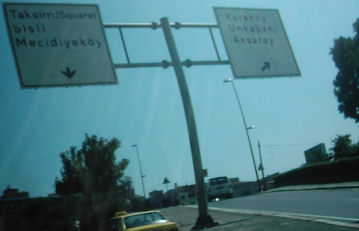 Barbaros Blvd. north.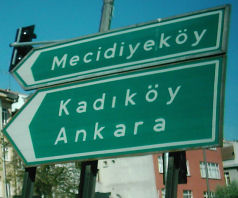 Sign pointing to O-1 freeway entrance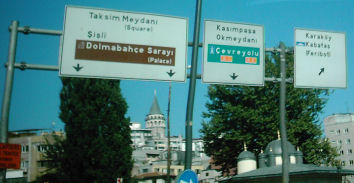 Back on Barbaros Blvd. north, near the Cevreyolu freeway.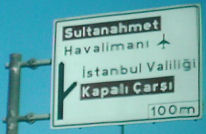 O-1 freeway going west I believe.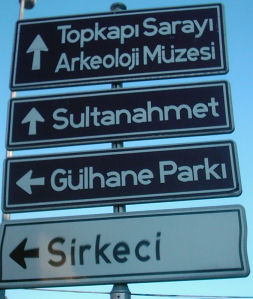 Kennedy St. (nope, Kennedy isn't Turkish) northbound in Eminonu.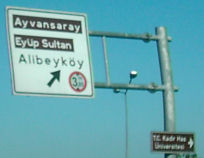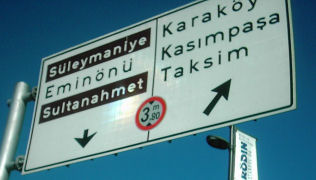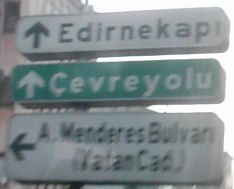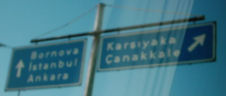 Random signs, European style directionals, light warning, and exit hanging.

---


Bonus photo around Izmir, on the O-31 freeway.

If you didn't realize, I'm not totally sure where some of these are (maps don't help much, Istanbul has many neighborhoods), so if you could, drop me a line, will ya? Send an e-mail to chriseddiewilson#gmail.com, or you can go back home.