A few photos taken on the first week of April. Contains some NJ and NY photos, 29 total.
---
NJ 495 WB


Putting theNJ back in Roads in NJ. It won't last long though. If you're wondering why the images are skewed, they were taken from a bus window. It's not the first time....
---
US 6 EB Carriageway


US 6 climbing out from Woodbury. From here it treks through the Harrimans, ends up on a short multiplex with the PIP and crosses into Dutchess County. Or is it Westchester?


The only real junction this section of US 6 has, and it's a nice little trumpet.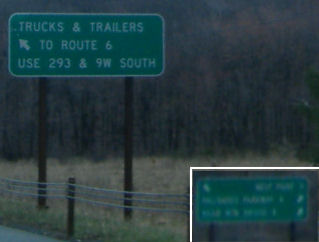 In case you didn't know: trucks can't use US 6 east of here for some reason, so trucks and campers need to use NY 293 to US 9w (a big pain in the rear end). To understand this, think of the three routes as a right triangle, with US 6 and 9W as legs, and NY 293 as the hypotenuse. A diagram can be found below.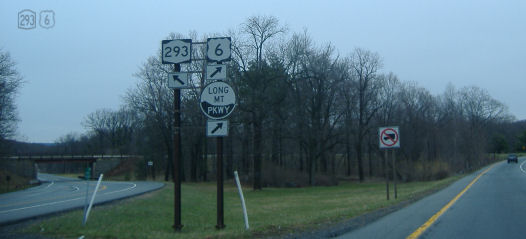 The split itself. As you can see, NY 293 departs to the left, removing the fast lane for recreationalists (like me). Click here for a rather cruddy map I made explaining the situation.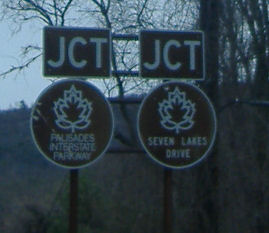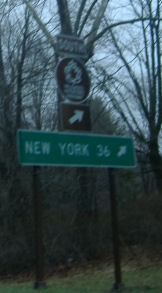 End of the road for the PIP.
---
Palisades Parkway SB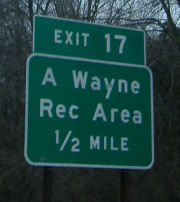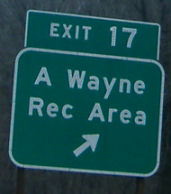 The Anthony Wayne "Recreation" Center. In reality it's a parking lot.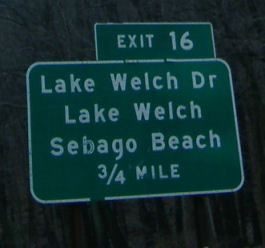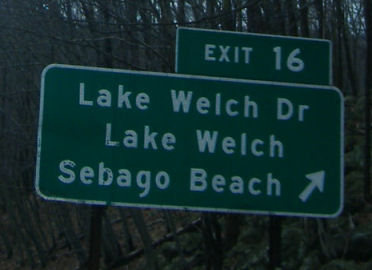 Last time I was here, the signs were backwards because the exit was closed. Of course, that was going NB, so I don't know if it's closed or not.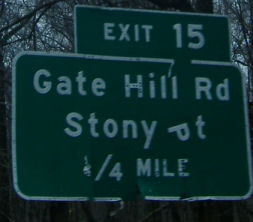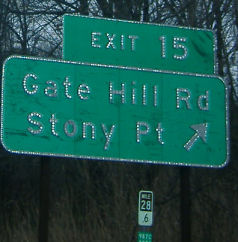 Cruddy signage for Exit 15. This used to be NY 210.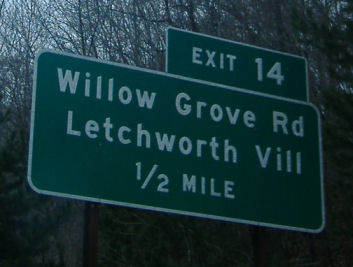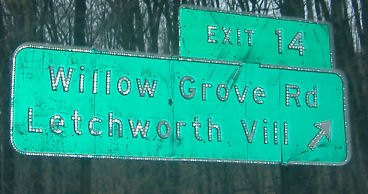 Letchworth Village is one of those town-housed communities in Haverstraw.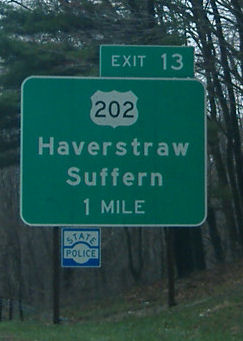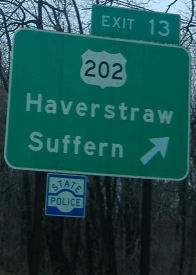 Another example of US 202 being on a patchwork of less-than-important roads. It's a local link from Suffern to Haverstraw, and that's it. After Haverstraw it piggiebacks off US 9W and US 6, taking a few 180's.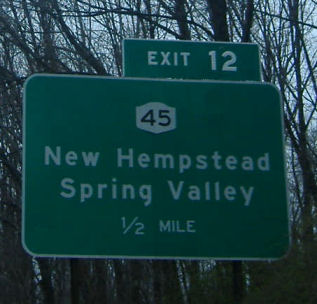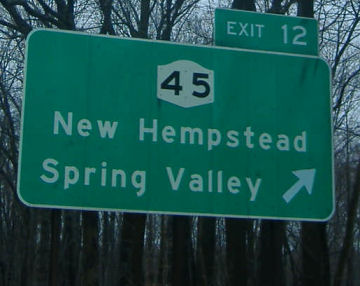 This is a lot better than it's WB counterpart, which has nothing except the 42. Certainly not the answer to the life, the universe, and everything.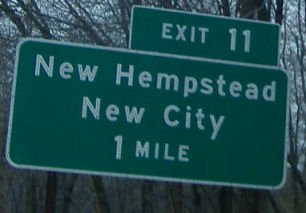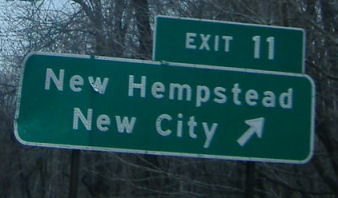 This is boring...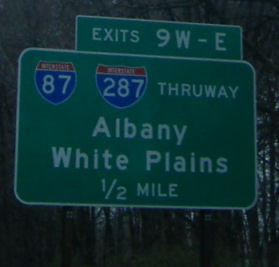 ...That was fast. Traffic that's NYC-bound (or Mallbound, like me), exit here.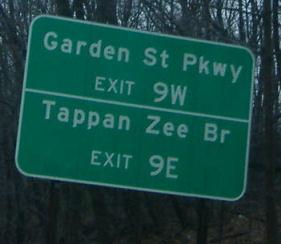 Guide sign for the Thruway. Someone messed up the centering...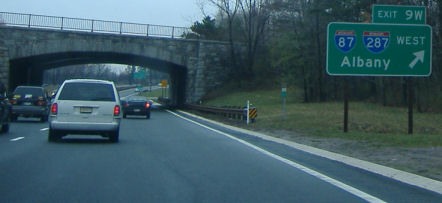 Cool stone brige over the PIP. I'll leave you with the exit I took: