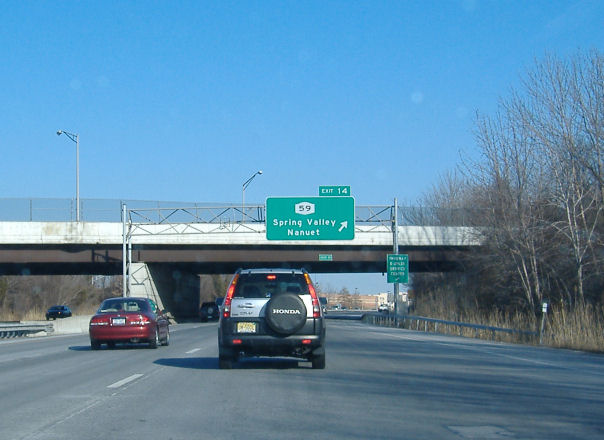 IH 87 (Governor Dewey-New York Thruway) coming off the GSP... Extension. Trucks are allowed on the NY portion of the Parkway.


CR 35A (New Clarkston Road) from NY 59 EB.


Looking the other way now (WB), the same intersection except the signage is multipled by 10 or so. Why not a single LGS, or one simple arrow? Why be redundant?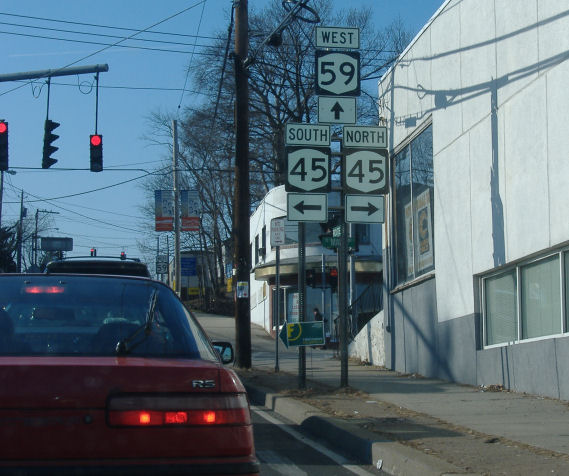 NY59 and NY 45 junction in Spring Valley looking EB....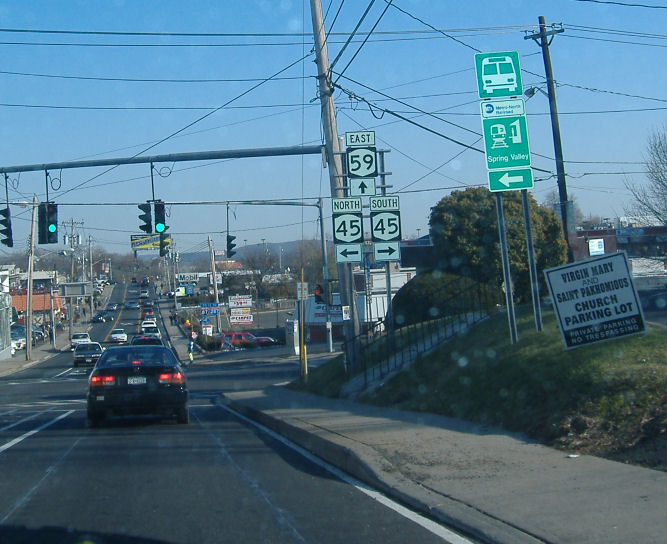 And WB.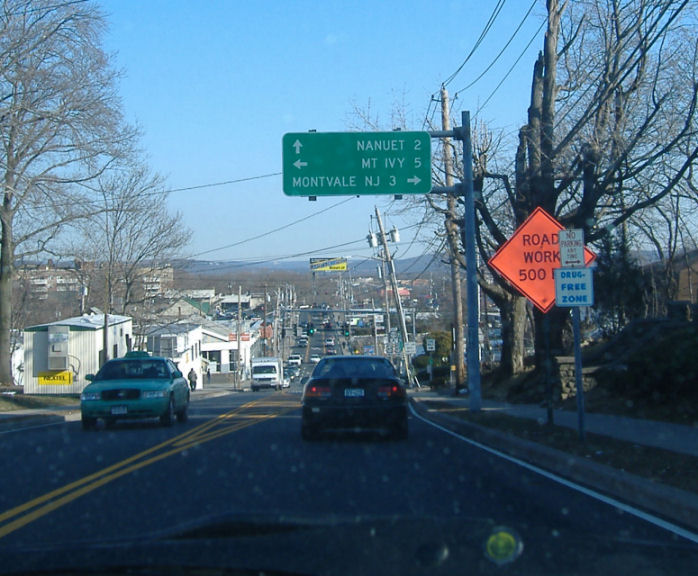 Guide sign looking WB.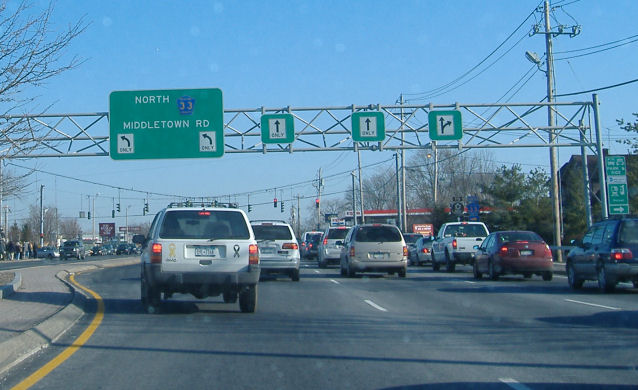 NY 59 WB at CR 33 (Middletown Road).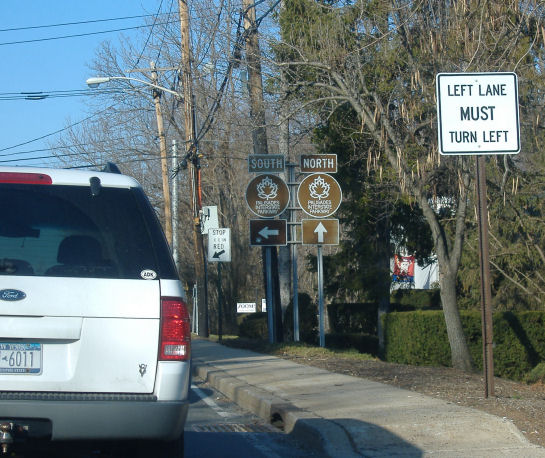 On Middletown Road now, near the PIP interchange 10.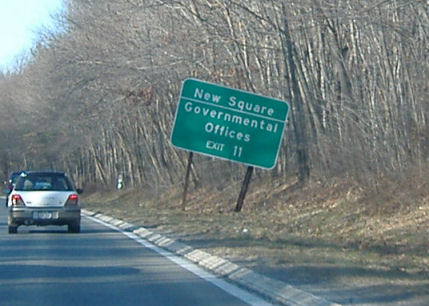 On the PIP now, advance signage for Exit 11.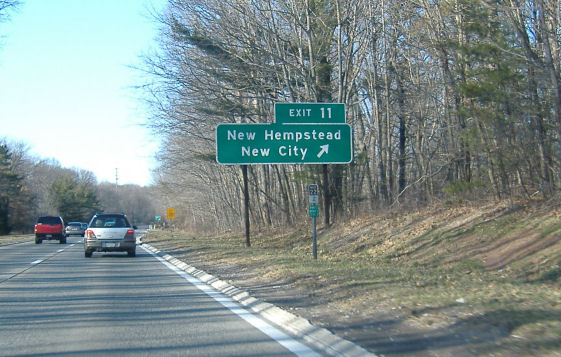 More of the same.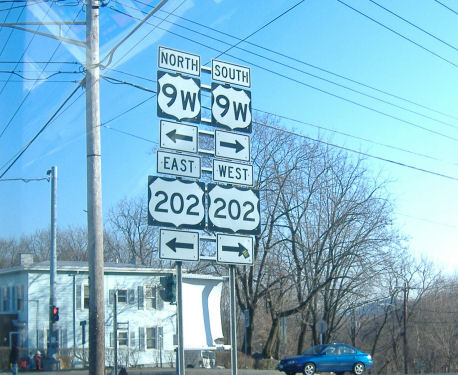 Junction of US 9W/US 202 in Stony Point.



Bridge over US 6 somewhere west of Bear Mtn.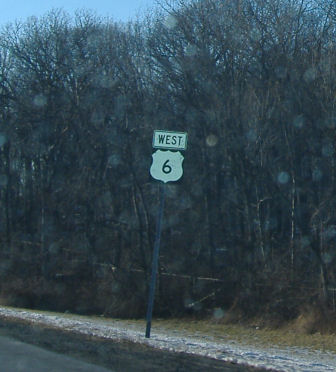 US 6 shield somewhere west of Bear Mtn.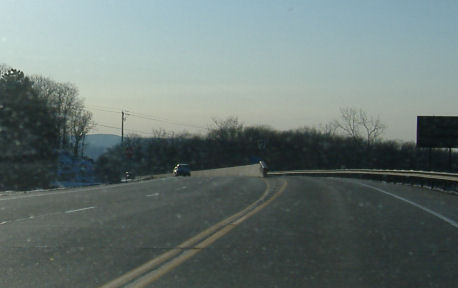 Beginning of divided section of US 6 between Bear Mtn. and Woodbury. US 6 WB becomes a narrow one-lane cliff-hanging road that you shouldn't drive at night.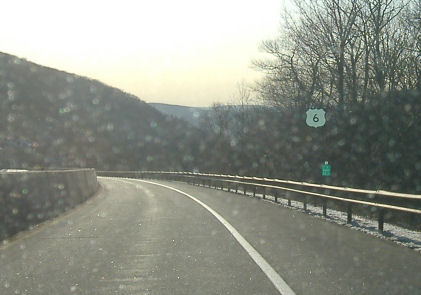 Last US 6 shield before Woodbury Commons.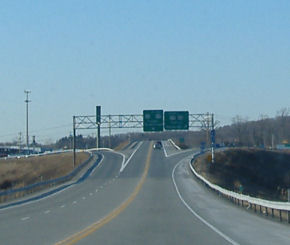 View of the US 6/NY 17/NY 32 interchange.



Slightly blurry close-up. US 6 merges into NY 17 here.

The route I took: Local Roads-Garden State Parkway-Garden State Parkway NYS Extention-NY Thruway-NY 59-NY 45-NY 59-Local Roads-Palisades Parkway-NY 210-Old Route 210-Local Roads-US9W/US202-Local Roads-Palisades Parkway-US6-NY 17-NY 207-Local Roads

Back