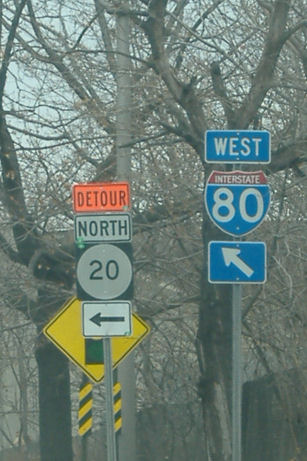 CR 507 [River Road] NB in Elmwood Park approaching the IH 80 Exit 61 onramp. Recently construction of the US46/NJ20/IH80 interchange has caused many "DETOUR 20" signs to pop-up, and this is one of them.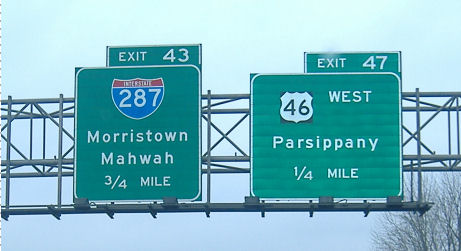 Clear shot of IH287/US46 advance signage. The lack of exit numbers is attributed to IH80 WB not having an exit for IH280.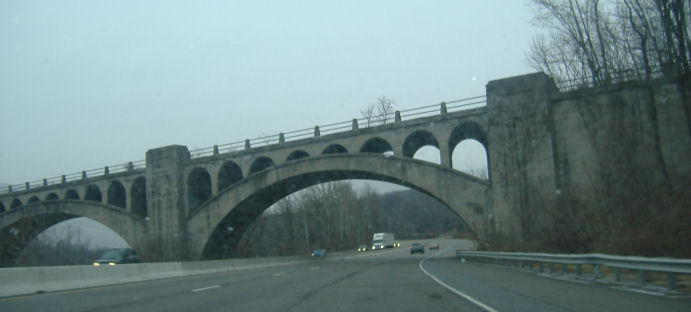 Nice railroad bridge near the PA611 interchange in Knowlton.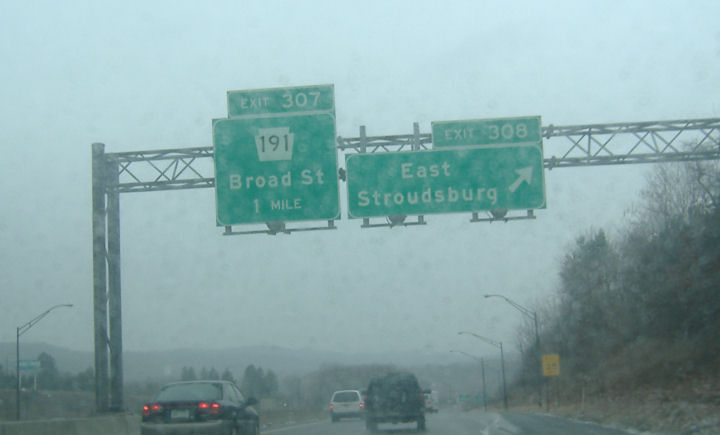 Exits 207-8 advance signage around Stroudsburg. I guess they couldn't find anything better to put on this sign like, oh, I don't know, East Stroudsburg University??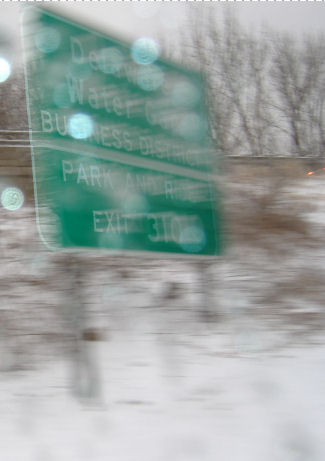 Heading EB now, an unclear motion-shot in the rain of IH80 EB signage of the Delaware Water Gap Park and Ride.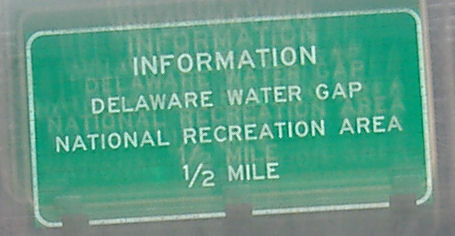 Last sign in PA/first sign in NJ for info on the Delaware Water Gap Park in NJ. This side of the exit is actually a U-Turn, for the most part.

Back